Laser cutting and engraving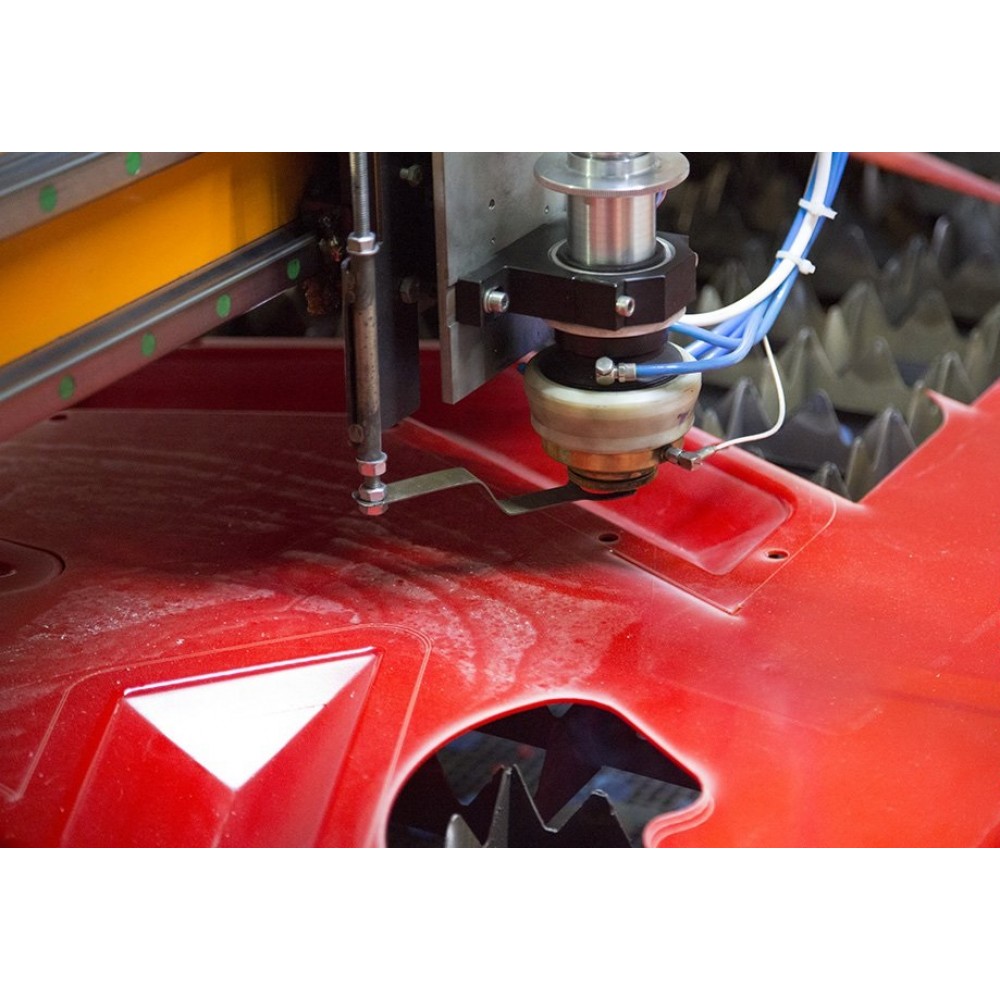 Laser cutting and engraving:
The company Promdesign offers laser cutting and engraving of various materials up to 25 mm thick. Our production is equiped with modern laser-engraving equipment. The list of materials: PVC, polypropylene, polyethylene, acrylic, polystyrene, aluminum composite panels, MDF, plywood, leather, fabric, glass, metal and much more.
Application of high-tech laser cutting equipment allows to solve any design and production tasks, and to achieve significant economy of consumables by using of optimal cutting.
Laser cutting of plastics is carried out with a field of 1.5 x 1.1m and a thickness of up to 15 mm.
Laser cutting of metals is carried out with a field of 1.5 x 3 m and a thickness of up to 5 mm (black steel) and to 10 mm (stainless steel).
In addition, we carry out plasma cutting of steel and aluminum with a field of 1.5x3 m and a thickness of up to 40 mm.
Laser cutting and engraving greatly facilitates the manufacture of outdoor advertising, and also allows to significantly expand the possibilities for manufacturing various kinds of signboards, advertising products (stands, numbers, souvenirs, accessories), interior elements, etc. We offer laser cutting of the materials, as well as delivery of finished products in Kharkiv and Ukraine.
Please contact the nearest Promdesign office to check the pricing of laser cutting services in Kharkiv.
Special features of laser cutting of metal and other materials:

Due to the use of a high power laser, the treated edge is not exposed to deformation

High precision cutting

Vertical cutting line

Low material waste is achieved due to the arrangement of parts and a lack of cutting width.

Requirements to the original layout (milling and laser cutting):

Corel Draw file is not higher than version 16.

The file must contain only the vector objects to be cut into curves and the conditions for the execution of the order.

The size of objects in the file is specified in millimeters. Objects must have a scale of 1: 1 relatively to the final milling product.

The vector image in the file for cutting should not contain:

open circuits;

overlapping contours and double lines.

Technological clearances between objects should be:

from 10 mm for the cutter;

from 5 mm for laser;

minimum of 10 mm from the edges of the workpiece.

The maximum machining area is limited by the working area of the milling cutter and the laser. Please check with your manager the size of the field.